At Lighting Inc., we absolutely love the holidays. As your Texas lighting store, we're here to help you find everything you need to make your home more comfortable and more inviting before the holidays arrive, whether that means new outdoor and landscaping lights, or new fixtures for your guest rooms.
One space that often gets more attention during this time of year is the dining room. If you're going to be hosting family gatherings and holiday dinners for several people, then it's imperative that your dining room lighting is up-to-date. You might be thinking about installing a new chandelier above the table, or you may want to add wall sconces to complement the chandelier that's already in place. Whatever the case may be, we're here to help!
Dining Room Chandeliers
The chandelier is, without a doubt, the centerpiece of the dining room. The table and chairs you own might be ornate and appealing, but the chandelier is what lights them up and shows them off. If you feel that your current light isn't cutting it, then visit one of our showrooms to see what we have to offer.
When picking out a new chandelier, it's important to know how large of a fixture you need. You can use your old light as a basis, or you can work with one of our certified lighting experts. You'll want to have plenty of clearance between the edges of the fixture and the walls, and you'll also want to make sure that it doesn't hang too close to the tabletop. Once you've chosen a new chandelier, we can provide you with guidance on placement and installation.
Accent Lighting
The chandelier may be the centerpiece of the room, but that doesn't mean it needs to be the only fixture in the space. Accent lighting from wall sconces or lamps can also help the room be more functional. If you have a side buffet where you place dishes or table linens, then think about how you can illuminate that surface. If you're going to be hanging new artwork in the dining room, then consider how track lighting could help you illuminate the paintings or photographs on the walls.
Deciding on Style
One challenge that can keep people from picking new lighting is deciding on what style they want. Our showrooms are filled with amazing trends from a number of fantastic brands, and you can find virtually any style of fixture. While this can seem to make the choice more difficult, it also gives you plenty of options from which to choose. If you want something ornate, then consider a crystal chandelier. If you want something that's visually interesting and provides the light you need, then look at Restoration options. Our staff will gladly answer any questions you have about lighting styles, and if you have ideas of what you're looking for, then they can point you in the right direction.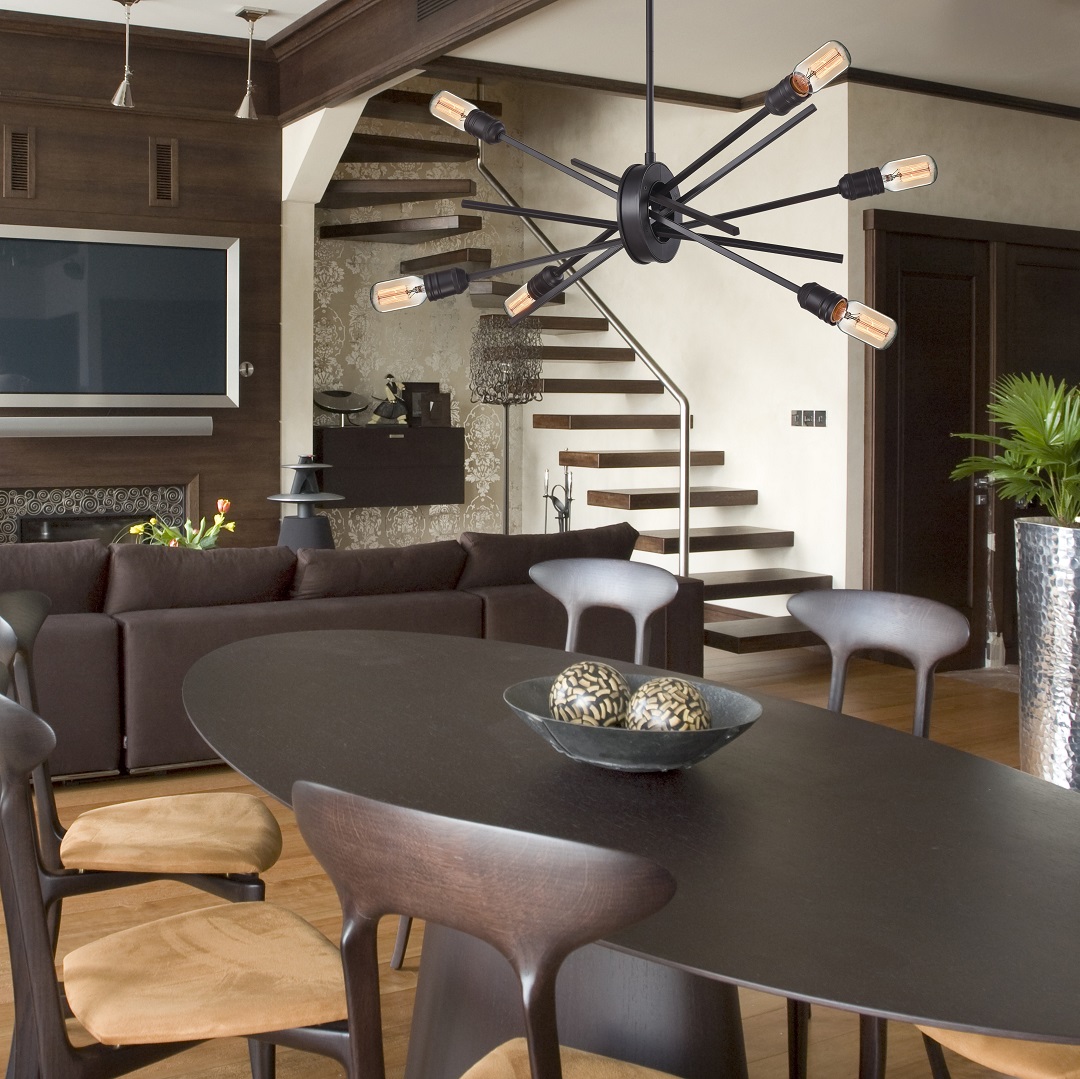 The holidays are a great time for using your dining room to its fullest potential. If you're thinking about updating your lighting before the first guests arrive in November or December, then let Lighting Inc. help you discover the perfect options.
We look forward to providing you with exceptional lighting!